DMT Employment Opportunity
*** Driver's Must Live Within A 60 Mile Radius Of
Siloam Springs, AR or Ft. Smith, AR ***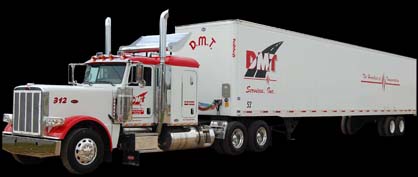 DMT Services, Inc. equipment reflects a professional
image for both our customers and our drivers.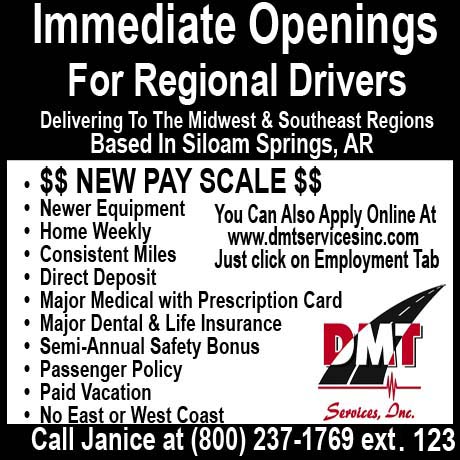 DMT Services, Incorporated offers drivers the most comprehensive Health and Benefits Package available in transportation today. To remain competitive for an ever increasingly tight pool of qualified drivers, we realize we must provide a package geared toward recruiting and retaining today's professional. If you meet the criteria listed below please fill out our Online Application or Email us today for additional information.

DMT Services, Inc. is a regular and irregular route, non-hazmat, contract carrier. Our primary area of operation is the Midwest, & Southeast portions of the country. Currently, we average 85% drop and hook situations at both shippers and receivers, and haul only dry van freight, minimizing the amount of time our drivers spend loading and unloading. Our freight is 98% no touch. Our drivers also enjoy attainable safety bonuses. Our Pay Scale is also among the most competitive in the industry. One of the most attractive features continues to be our ability to get our drivers home so they may take the time to do the things that are important to them. Home time is always a priority. All DMT Services, Inc. drivers are home during Thanksgiving and Christmas.

Our fleet is entirely comprised of Cummins powered engines in our Peterbilt tractors, the oldest being about 3 years old. These trucks are fully loaded with all the options you would expect on a top of the line Peterbilt.

If you are looking for a carrier to establish a career with, please review the information below, and contact us today to begin your career with a driver/family oriented company.

Janice Bach
Safety and Human Resources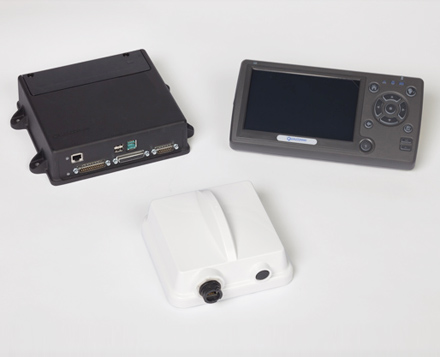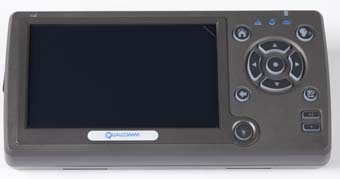 Every DMT Services, Inc. power unit is equipped with the Qualcomm MCP-110 Satellite Communications System. Customers enjoy the peace of mind this system brings with it. Our drivers love the convenience!
Minimum Company Standards


Driver (s)

Must meet all Federal Motor Carrier Safety Regulations.



Must have valid operators (CDL Class A) license in state of residence.



No serious traffic violations in last 3 years.



Reckless/careless driving



Driving while intoxicated or under the influence of drugs



Hit and run, leaving the scene of an accident, failure to report an accident



Excessive speeding (16 mph or more over the posted limit, maximum of 71 mph)



No current license suspension/revocation. A work permit is not acceptable.



No more than 5 moving violations in the last 3 years, nor more than 3 moving violations in the last 12 months.



No preventable accidents involving bodily injury, or damage to property in excess of $4,400.00 in the last 3 years.



Must have 2 years recent experience in the operation of Tractor/Trailer equipment or 100,000 miles.



At least 23 years old.
These are only guidelines for D.M.T. Services, Inc.